The 2019 Family Environmental Education in South Penghu Marine National Park
Last Updated: Dec 06,2019
Hits: 539
PDepartment: Interpretation and Education Section
In order to promote families to participate in marine environmental education, Marine National Park Headquarters held the "2019 Family Environmental Education in South Penghu Marine National Park" on July 27th. Seven families, a total of 25 people participated the event to learn more about marine and island environment knowledge together, creating an unforgettable memory.
The group departured from Magong. During the voyage, they cruised by the special basalt, as well as the various landscapes formed by wave erosion. When the boat arrived at Xijiyu's Blue Cave, the group awed in amazement. After they had local seafood congee in Dongjiyu, they got up to the wave-cut platform during the ebb to observe intertidal zone creatures, such as burrowing urchin (Echinometra mathaei ), black sea cucumber (Holothuria atra) and brittle star (Ophiocomas scolopendrina) etc. Last but not least, the group played "The Fish Net Crisis" board game in Dongji visitor center, learning more about common fishing gears, local fishery, and how fishery effects the ocean.
Families from Taiwan not only enjoyed the trip, but also met people who concern the ocean environment too. There was a family from Makong, of which the father had visited South Penghu when he was a teacher in Wang-an Juniour High School twenty years ago. Now, he brought his wife and children to refresh his memories. He said Dongjiyu have changed, but in contrast, Dongyupingyu and Xiyupingyuis are like trapped in a time capsule. These intellectual activities will become a memorable family trip for them.
For South Penghu, achieving sustainable development is an important goal. It is hoped that by holding this family event, participants will understand the importance of the marine environment and make the trip to South Penghu become a valuable family memory.
1. Group photo
2. The Blue Cave, Xijiyu tour guide
3. Playing The Fish Net Crisis board game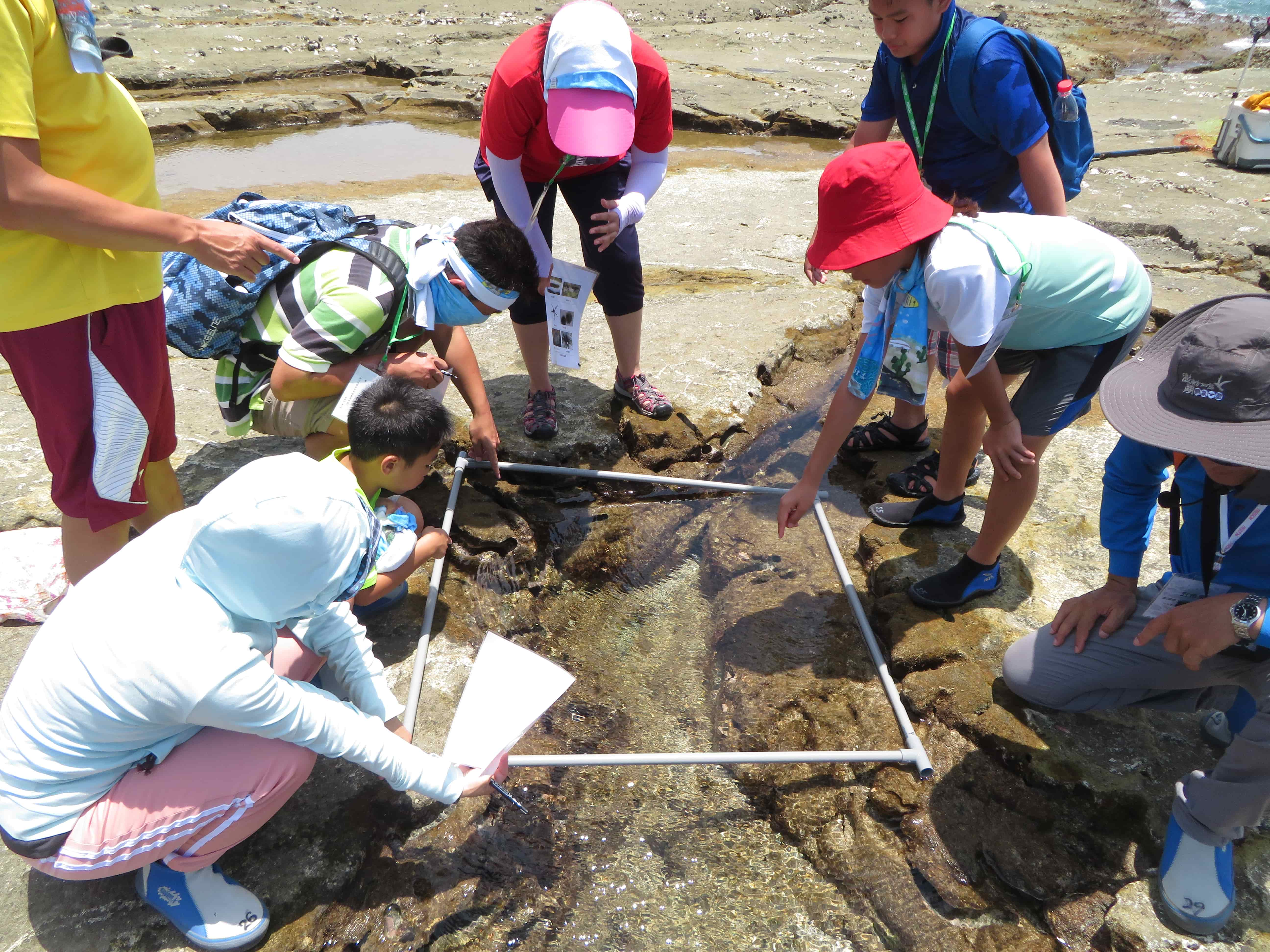 4. Intertidal zone observation