Collaboration among agencies to deploy oil barrier ropes and oil absorbent cottons to remove residual oil
Marine National Park Headquarters (hereinafter referred to as MNPH), Penghu Maritime Patrol Team, Penghu County Environmental Protection Bureau, Maritime and Port Bureau (refer as MPB) of the Ministry of Transportation and Communications (MOTC) (South Taiwan Maritime Affairs Center), The Seventh Special Police Corps, Coast Guard Administration and ocean conservation administration (Ocean Affairs Council), and other agencies worked together to deploy oil ropes, oil absorbent cotton to remove residual oil. On February 6, MPB had also removed all residual oil in the fuel oil tank and engine room of the ship's main body, effectively avoiding the occurrence of large-scale marine ecological catastrophe. The work of removing all residual oil from HM freighters has confirmed by the surveyor of maritime affairs with the verification report on February 22, 2021. There should be no worries about oil spills from the ship.
The MPB made an announcement about the claim for the ship hull for three months since February 3, 2021. If no claim is claimed, the hull can be removed in accordance with the Commercial Port Law.
Due to the appearance of oil bloom, the Maritime and Port Bureau was notified to prevent residual oil from leaking
When the ship ran aground, the hull has been damaged in many parts. Moreover, the ship has repeatedly hit by wave day and night, resulting in the body deformation and some oil leaking some oil are leaking from both the bulkhead tanks and pipelines. These damages became more and more serious. As a result, some oil bloom have appeared in the waters north to the Xiji island recently.
MNPH will survey the oil bloom when the sea state is allowed. MNPH has also officially notified the related agencies to re-examine whether there was residual oil in the hull. If so, they were asked to dispose of the residual oil properly to avoid the potential risk in leaking.
MNPH has continued to monitor the hull and has worked closely with MPB to quickly remove the hull if necessary. If there is any situation, MNPN will immediately notifies to the relevant agencies to remove freighter at once. In the meantime, the Maritime and Port Bureau will remove the stranded freighter after the expiration of the announcement period as soon as possible.
HM freighter stranded on the north beach of the Xiji Island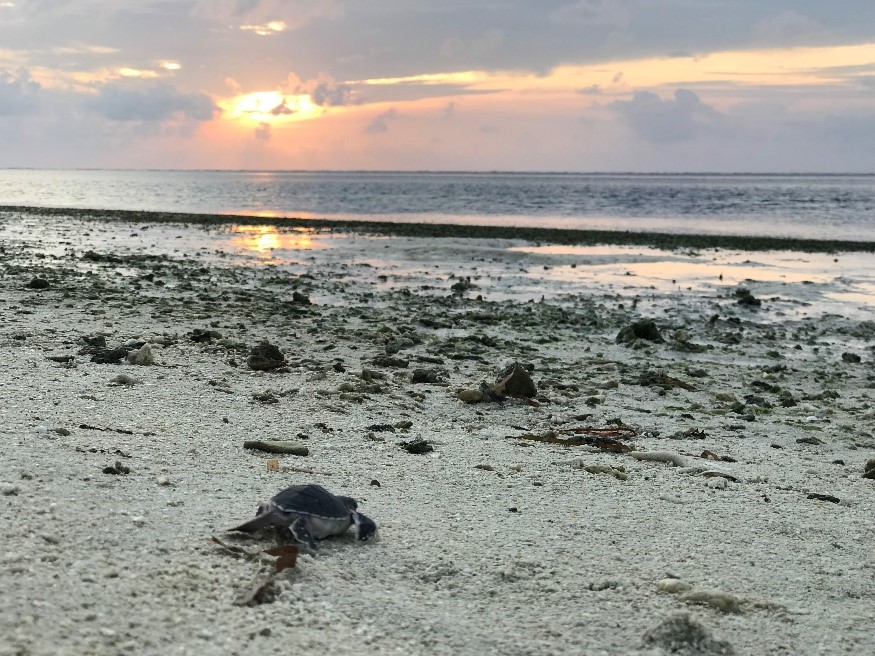 The hull of the freighter has been damaged in many parts